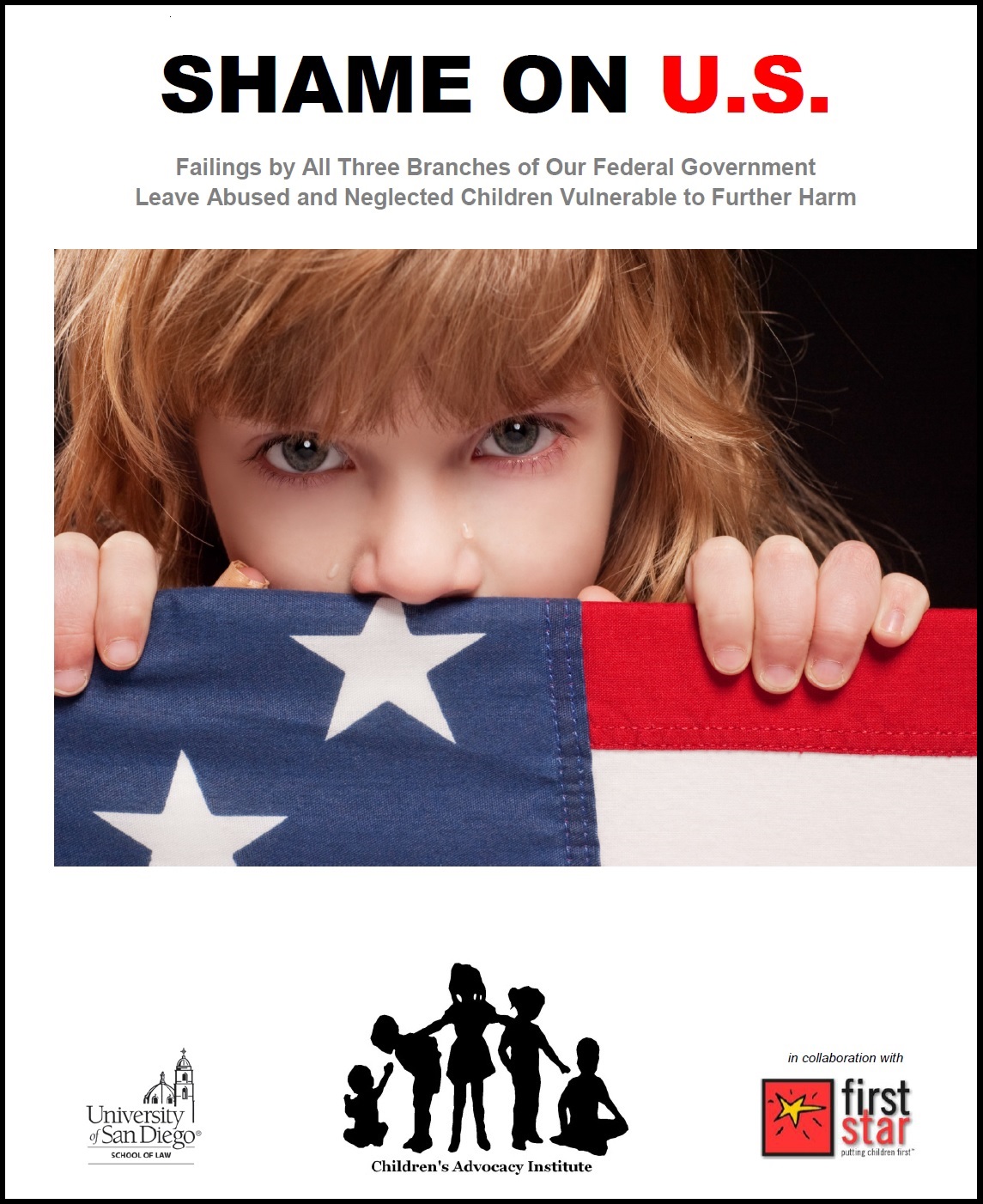 (Are you a Family Advocate involved in the Legislative Process? Check out and add to our Legislative Index page.)
The questions are:
Should the Feds. take over the responsibility of the states? Or

Should we just drop the whole thing?
Seemed like such a Great idea to start 40 years ago..ie
~Protect Children~
~ Strengthen Families~
Also Check Out our Family AdvocacyTeam's
web page>> Legislation Index

a Work in Progress
Do check out your state below for 2 Rounds of checking by the Feds Below
Shame on

U.S.

, a report by the Children's Advocacy Institute of the University of San Diego School of Law, in collaboration with First Star, discusses how the federal government is failing to properly enact, monitor, interpret, and enforce federal child welfare laws — and in so doing is allowing states to fall below minimum floors with regard to appropriately detecting and protecting children from child abuse and neglect and complying with minimum federal child welfare requirements and outcomes.
~~~~~~~~~~~~~
Check Out Your State
~~~~~~~~~~~~~~~
Proud National Coordinator of the Family Survey Program
When One Deals with the Child Protective AGENCY
>>;

LearnMore